Creative:
Independent A&R (Artist & Repertoire)
Label Operations Consultations
Distributor Liaison
Studio/Live Recording Audio/Video Producer (Audio/Video/DVD)
Producer and Editor Live/Concept Videos, Compilations and Musical Anthologies (A/V/DVD)
Project Production and Administration (Live and Studio for A/V/DVD)
Artist, Producer and Project Management
Artist and Repertoire Assessment & Development
Artist Workshops and One-on-One Assessments
Creative and Project Direction Consultations
Music Supervision (Film & TV)
Music Production and Remixing
Mix and Mastering Consultations
Lyricist and Vocal Arranger
Business Affairs & Administration:
Music Business Administration
Budget Determination, Finance and Vendor Management
Business Affairs and Contract Negotiations
Union Compliance (AFM, AFTRA)
Publishing Administration
Production:
Musician/Producer/Vendor Solicitation and Placement
Live Recording Site survey, Permit and Vendor assessments
Script Copywriter and Story Editor
Song Plugger
Marketing & Business Development:
Create and Oversee Marketing Strategy and Branding
Create and Execute Marketing Plan, Branding Strategy and Business Development
Creative Program Director and Visionary for progressive and industry based tools for Educational, Civil and Religious Institutions specializing in Youth outreach
Ethnography Studies, Moderator, Research and Focus Groups (Artist, Project and Product Assessments)
Trending Reports
Multi-Media:
CD Reviewer
Writer (Newsletters, Magazines, Devotionals, Newspapers, Websites, etc.)
Industry expert, Featured Moderator, Speaker and Panelist at various television and radio shows, seminars and Conferences (Co-Creator & Committee Member GMA Urban Task Force, GMA Estes Park Summer Festival, GMWA, etc.)
Representative for Verity Records at the White House
Radio and TV Host and Interviewer
---
ABOUT MONIQUE HEADLEY: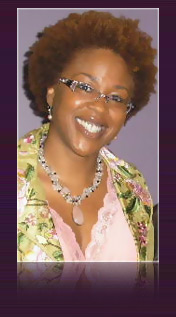 With the announcement of the 2008 Grammy and Stellar Award Nominees, for entertainment executive Monique Headley the 2008 award season delivers a wallop of a 1-2 punch with a whopping 11 Grammy Award and 8 Stellar Award nominations for her collective projects.
The first A&R intentionally designated by Zomba Gospel to produce, cultivate, recruit, collaborate with and assist artists at the #1 and #2 Gospel labels after the monumental merger of Verity Records and Gospo Centric Records. This insightful, progressive revolutionary A&R and Live Producer was the day-to-day visionary and golden ears behind many chart-topping Traditional, Contemporary and Urban Gospel Music Albums and Artists. A recruited graduate of the University of Notre Dame with dual degrees in Government and Spanish, M. Headley's background is broad in all musical genres ranging from Artist & Repertoire, business affairs and contract negotiations, marketing and branding, finance, music production and remixing, A/V editing, distribution, business development, publishing, A&R administration, etc. From Gospel to Mainstream music, since evolving from a competitive management training program within the health care field, M. Headley continues to keep sharp her well-honed skills for a strong and global understanding of the industry by having held positions of great responsibility from labels and entertainment entities such as: Verity Records and Gospo Centric Records within the SonyBMG conglomerate (Kirk Franklin, Donnie McClurkin/The McClurkin Project, Tramaine Hawkins, Deitrick Haddon, Canton Spirituals, etc.); indie distributor and NARM leader Ryko Distribution (Concord Jazz, 6 Degrees, Palm Pictures, Megaforce, etc.); old school Hip Hop pioneers Tommy Boy Music (Queen Latifah, Afrika Bambaataa, Coolio, House Of Pain, Amber, Naughty By Nature, etc.); pop machine Jive Records/Zomba Music Group also within the SonyBMG system (Chris Brown, Justin Timberlake, Ciara, Groove Armada, Buddy Guy, Jamie Foxx, Joe, Britney Spears, N*SYNC, etc.); and hit factory Soundtrack Studios (Sum 41, Maxwell, Busta Rhymes, Blind Melon, etc.); etc.
In 2007 alone, she was the executive who spearheaded some of the best critically and commercially acclaimed live and studio recordings the industry has seen. Starting with the First Lady of Gospel, Tramaine Hawkins' most anticipated reemergence and live recording of her career, "I Never Lost My Praise," was recorded in Washington D.C., and co-produced by Praise Maestro Kurt Carr with an all star supporting cast of icons such as Richard Smallwood with Edwin and Walter Hawkins contributing classic compositions. Continuing full steam ahead and packing out the historical Allen A.M.E. Cathedral in Queens, NY with international worship leader Donnie McClurkin and his powerhouse family The McClurkin Project highlighting praise anthem "We Praise You." Billboard raved over this long awaited gem after the success of big brother Donnie's "We Fall Down" not his customary traditional style instead masterfully expressing the contemporary jazz aesthetic within his impressive musical arsenal.  As well, M. Headley is responsible for birthing, Producing and Editing to completion multiple of the commercially, critically, and culturally acclaimed artist and compilation projects (A/V/DVD) including producing Tavis Smiley's soundtrack to his NY Times bestselling book about the State of the Black Union "The Covenant," internationally syndicated journalist Gil Robertson's HIV/AIDS awareness companion CD "Not In My Family: Songs of Healing & Inspiration," as well as Producing and Editing Live and Concept Videos and several coveted A/V/DVD Compilation series including Verity's celebratory anniversary collection The First Decade, Volumes 1-4 and Christmas, Gotta Have Gospel Gold, Nothing But The Hits, Gospo Classics, Men Of Gospo, etc., and inspiring the partnership for the Telly Award winning "Gospel Dreams."
Monique Headley is an industry powerhouse renowned as the creative executive with 12 plus years of experience encompassing an intuitive ability to understand, assess, develop and assist-to- life the artistic vision of countless anointed and Grammy, Stellar and Dove Award artists including but not limited to the preacher-who-sings Marvin Sapp for which she co-wrote smash hit Grammy nominated  "Do You Know Him?," cultivating neo-soul Deitrick Haddon's "Crossroads" with church thumper "God Is Good" and counterpart sangin' sisters Virtue further evolving Gospel into the edgy and reverent urban beats, which also expanded the acceptance of the history steeped new jack swingers J Moss and PAJAM. As well, Monique Headley has also had the privilege to work with Quartet icons The Canton Spirituals and heir apparent Keith Wonderboy Johnson, respected industry elder and international Ambassador Dr. Bobby Jones, sisters in the spirit Trin-i-tee 5:7, exceedingly talented youth choir New Direction, Gospel Jazz pioneer Ben Tankard who, as recently highlighted on the artist's website, was named 2008 International Artist Endorsement with Korg Keyboards and Barack Obama's Official Recording Artist of his Presidential Campaign, and the best kept secrets in Gospel, Garpoi Records artists Pastor Osco E. Gardin, Jr. & The EMBC Fellowship Choir and phenomenal First Daughter Shameia (both slated for release in 2008).
Currently, as Founder and Executive Producer for Launch Media & Entertainment, M. Headley continues to be an excellent and in demand industry resource and content producer creating various projects such as: the "Stop The Violence (Remix)" concept DVD, interview series and best-practices resource tool for community improvement and youth outreach in collaboration with former pro-wrestler "Zeus", actor Tommy "Debo" Lister ("Friday" and "One Night with the King") and in conjunction with HBCU Edward Waters College and Choir, mega church Titus Harvest Dome and Jacksonville Sheriff's Office and Fire Department. As a published author, M. Headley contributed to the Nia Publishing Women Of Color Devotional Bible and Devotional Book also frequently contributes to magazines and news publications, newsletters, websites, etc., and was recently featured in the highly anticipated project from the internationally renowned Kenoly family, Quickstart Media Seminar DVD Library.  Though M. Headley is routinely solicited as an industry expert and speaker at various television and radio shows, seminars and conferences (Co-Creator & Committee Member GMA Urban Task Force, GMA Estes Park Summer Festival, GMWA, etc.), by far, being a representative for Verity Records at the White House is one accomplishment that will forever shine bright.
Whether Audio or Video/DVD and as a result of her keen and savvy ability to solicit, obtain and guide topnotch behind-the-scenes talent, Monique Headley's projects consistently possess a depth rich in sound with exemplary visual clarity fully realizing artistic vision.  Her network is strong, vast, selective and successful in achieving next level results. She remains an active member in several industry organizations including, ASCAP, NARAS, SAGMA, GMA, NABFEME, etc.
To contact this ace with integrity and raise the bar of creativity, create impactful marketing and branding strategies and cultivate business development, please contact Monique Headley directly at 917.412.1546 and/or via email at [email protected]. With Launch Media & Entertainment, blast off to Destination Success™!